Safe Management of Dementia-Related Psychosis in Long-Term Care: Empowering Consultant Pharmacists (CPE Monograph)
Activity Description and Purpose
By 2060, the prevalence of dementias is expected to reach nearly 14 million in the United States. Alzheimer's disease is a progressive neurodegenerative illness that affects memory, mood, perception, and behavior. Psychosis is a prevalent feature of dementias (eg, Alzheimer's disease, Lewy body disease) that requires a team-based approach to manage appropriately. Antipsychotic use in the long-term care setting is a focus of the Centers for Medicare & Medicaid Services. Consultant pharmacists have a central role in ongoing efforts to define appropriate and inappropriate antipsychotic uses and monitor for safety and efficacy. In this monograph, experts discuss steps consultant pharmacists can take to ensure appropriate use of antipsychotics in persons with dementia-related psychosis (DRP). Key clinical trials and implications for practice are also examined. The desired results of this activity are for consultant pharmacists working in long-term care to (1) recognize psychosis as part of the neurodegenerative process in dementia; (2) compare the safety and efficacy of various antipsychotics; and (3) advocate for efforts to improve patient-centered care.
Target Audience
This educational activity is intended for consultant pharmacists.
Learning Objectives
After completing this activity, participants will be better able to:
Differentiate appropriate and inappropriate uses of various antipsychotics in older adults with dementia
Relate the receptor-binding profiles of various antipsychotics to their efficacy and safety for DRP
Describe recent clinical trial designs and data for off-label and emerging antipsychotics used to treat DRP
Faculty
Nicole Brandt, PharmD, MBA, BCGP, BCPP, FASCP (Chair)
Executive Director
Peter Lamy Center on Drug Therapy and Aging
Professor
Department of Pharmacy Practice and Science
University of Maryland School of Pharmacy
Baltimore, Maryland
Helen C. Kales, MD
Professor and Joe P. Tupin Chair
Department of Psychiatry and Behavioral Science
University of California, Davis Health
Sacramento, California
Dana Saffel, PharmD, BCGP, CPh, FASCP
Board Director
ASCP
President and CEO
PharmaCare Strategies, Inc
Santa Rosa Beach, Florida
Disclosure Policy
ASCP requires that anyone who is in a position to control the content of this educational activity disclose all relevant financial relationships with any commercial interest. Financial relationship information is collected and resolved prior to the educational activity.
Faculty
Nicole Brandt, PharmD, MBA, BCGP, BCPP, is a co-investigator for the National Institute on Aging; is a consultant for Institute for Healthcare Improvement; and is a committee member of the American Geriatrics Society Beers Criteria.
Helen C. Kales, MD, has no relevant commercial relationships to disclose.
Dana Saffel, PharmD, PharmD, BCGP, CPh, is a consultant for ACADIA Pharmaceuticals Inc; and receives payment or honoraria for lectures, presentations, speakers bureaus, manuscript writing, or educational events from ACADIA Pharmaceuticals Inc.
Peer Reviewer
This activity was peer reviewed by the ASCP EAC Committee and have no relationships to disclose.
Planners and Managers
ASCP and MedEdicus planners and managers have no relevant commercial relationships to disclose.
Accreditation Statement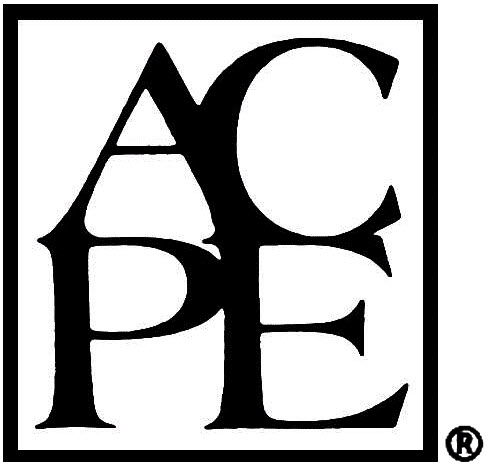 The American Society of Consultant Pharmacists (ASCP) is accredited by the Accreditation Council for Pharmacy Education (ACPE) as a provider of continuing pharmacy education.
Universal Activity Number: 0203-9999-21-044-H01-P
1.0 Contact Hour
Type of Activity: Knowledge
Expiration: August 31, 2022.
This activity was developed through a joint providership agreement between ASCP and MedEdicus.
Disclosure of Commercial Support
This continuing medical education activity is supported through an educational grant from ACADIA Pharmaceuticals Inc.
Off-Label Discussion
This educational activity may include discussion of unlabeled and/or investigational uses of drugs and devices. Please refer to the official prescribing information for each drug or device discussed in this activity for approved dosing, indications, and warnings.
Provider Contact Information
For questions about this educational activity, please contact ASCP at education@ascp.com.
Disclaimer
The views and opinions expressed in this educational activity are those of the faculty and do not necessarily represent the views of ASCP, MedEdicus LLC, ACADIA Pharmaceuticals Inc, or The Senior Care Pharmacist.

© 2021 American Society of Consultant Pharmacists, Inc. All rights reserved. 244